SAFETY AWARENESS WORKSHOP
---
PURPOSE
To train decision makers to be able to overlook the complete network of interacting determinants while looking for safe solutions. Thus being always aware of many possibly dangerous side effects.
To train motoric active personnel to work with a conscious state of mind when dealing with high risk tasks.
To train personnel to be aware while on duty.
ANTICIPATE GOALS
The goals of this safety awareness training is to:
Have all personnel working as much as possible with a state of mind that reduces dangerous situations
Have all personnel working disciplined in line with the internal or regulatory rules and procedures
Have all personnel understanding and supporting any safety and/or quality management system
Have all personnel encouraged to Identify, propose and implement safer rules and procedures where deemed necessary;
Have all personnel motivated to prevent danger and not to react to a foreseeable danger.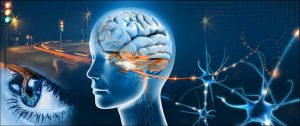 METHODOLOGY
Present to key post holders the basic columns of safety awareness training and discuss best ways for its implementation for different management levels and workers within the given frame of time and budget.
ANTICIPATED RESULTS
The anticipated results of this project will be:
Higher motivated personnel with less errors, faults, defects and lapses
More communication between the different hierarchical levels and on same levels/areas
Recommendations as to what an organization needs to do to reach their desired level of safety management.